02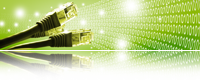 TrustedQuality
03
BlockFree
Our Mission
Our mission is to make technology simpler for your business not to create a problem for your business. We strive to make VOIP technology integrate seamlessly with your business so your business can grow. We want to be your technology partner and want to grow with your growth. So we will work hand in hand with you to support your growth.
To be the providers of I.C.T. strategies and services, which deliver long term commercial benefits, based upon our clients key business requirements. The strategies evolved should be economical, efficient, durable, flexible and allow the organizations to respond rapidly to both market and customer needs.
It's the most user friendly and high quality international phone app for calling to India, Pakistan, Bangladesh, Nepal, Egypt, Oman and more!
Benefits:
• Free to download
• HD Quality
• Works anywhere in the world
Features:
• Connects to the Internet using: WiFi, EDGE, 3G, 4G, LTE
• Dial straight from your contact list

Here
newTel
dialer is in a mission to take VOIP technology in its highest pick that matches all the requirement of our clients and their consumers.